I started my photographic career working in Black & White, learned the beauty of tones & exposure using Ansel Adams' Zone system.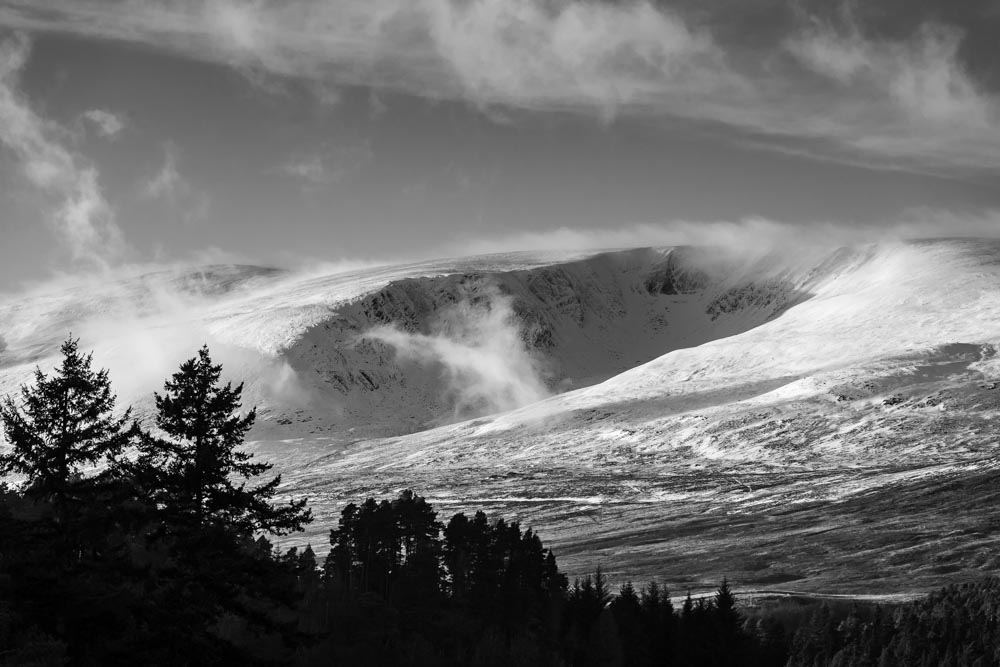 Adobe's Lightroom has been designed to replicate the tools of the darkroom, allowing me to produce images and prints that match my visualisation of a scene to perfection, without the smell of fixer and stop bath.
Black and white photography is not as straightforward as may be imagined; simply switching an image from colour to black and white on the camera or in Lightroom rarely delivers an image that satisfies, or matches expectations.
Tonality and contrast are far more important in black and white, so composition has to reflect that. This is where Ansel Adams and his concept of 'previsualisation' come in. Thinking ahead during the capture to guarantee a result that matches expectations, both tonally and in the rendering of the light in the scene.
We are now running courses, showing people how to make the best of their tools, including cameras and software to create images that are proud of, the represent their vision of the landscape.
Join us to make beautiful images!