Raptor Adventures in Finland
A new photography holiday in Arctic Finland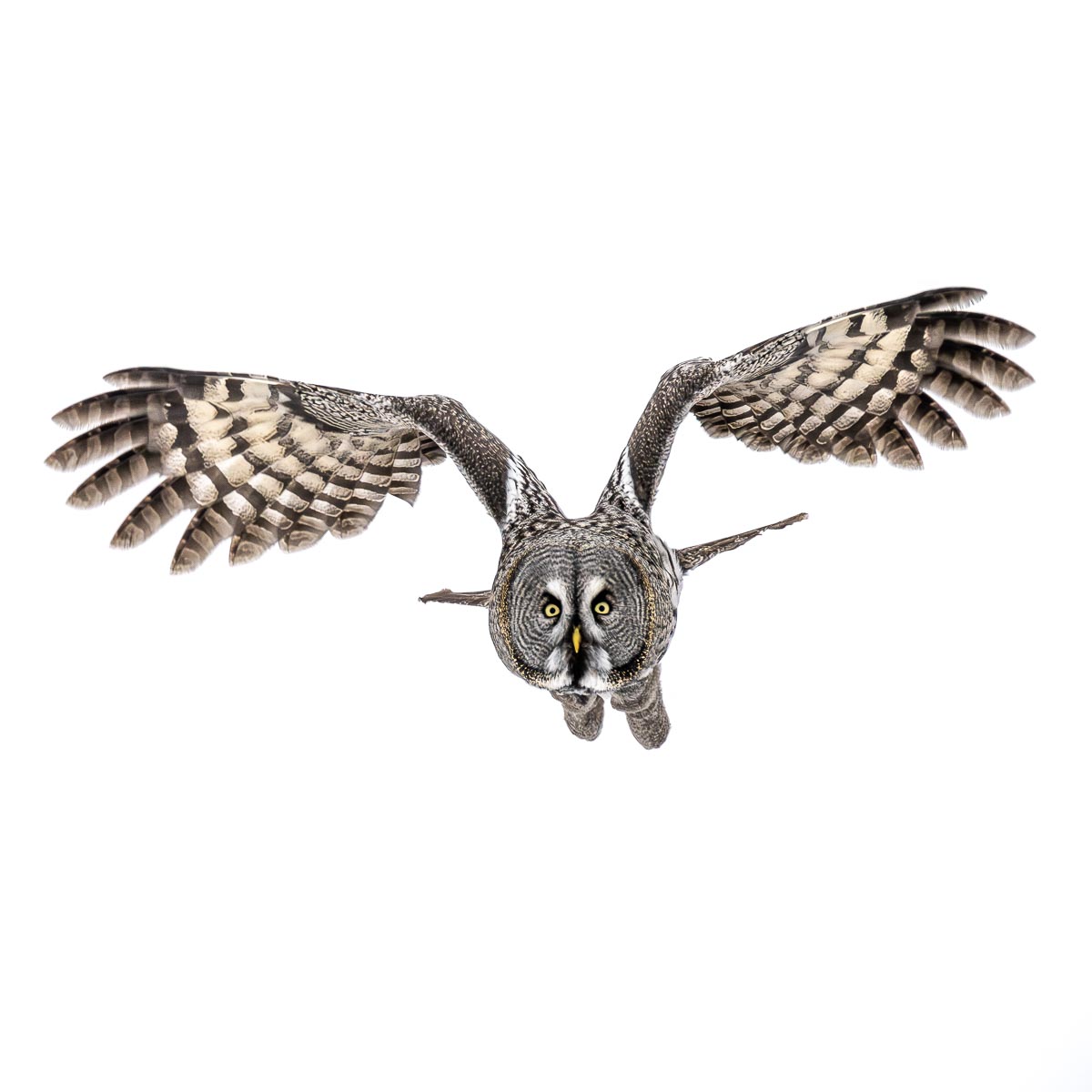 I have been running holidays In Scotland and the West of England for several years. Now is the time to offer more exciting options, beginning with Finland.
Inspired by the images of Jari Peltomaki and Markus Verusuvo, Finland has always been a place I have dreamed of photographing birds in Snow. This year, I decided to put the plan into action and luckily, I had two willing guests to join me. The three of us met at Heathrow airport at an ungodly hour at the end of February.
After a comfortable flight, a mad dash through Helsinki airport, and a short flight to Oulu, we arrived, close to the Arctic circle in Finland.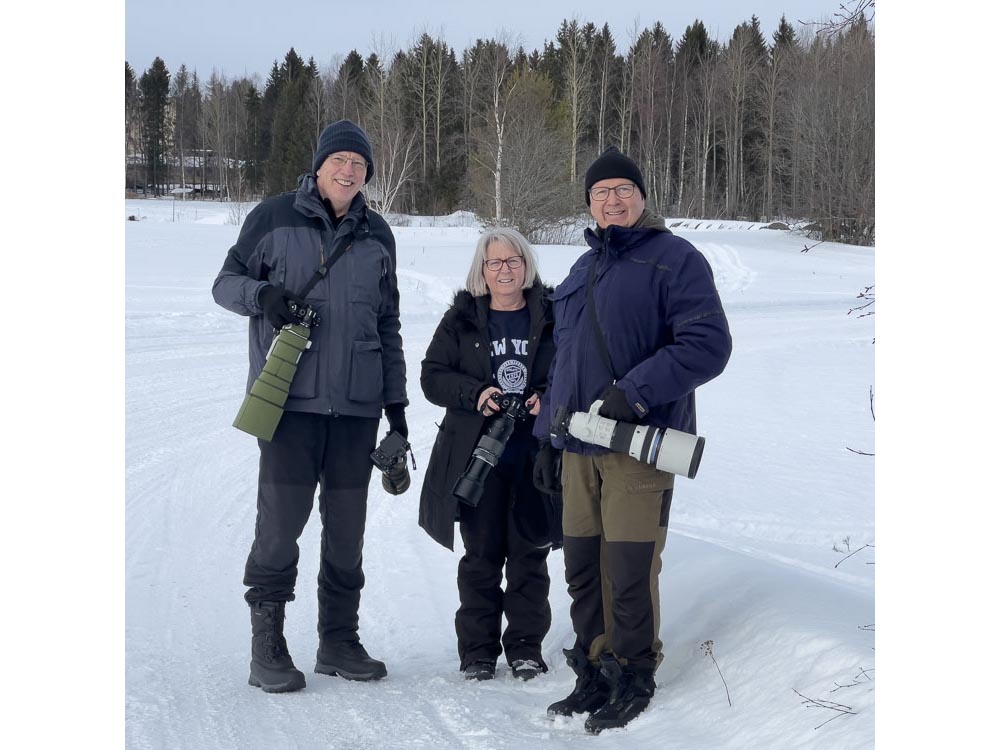 Jari Peltomaki (on the right) with my guests
In Oulu, we were met by Kaisa, wife of Jari Peltomaki and a very fine photographer in her own right. Kaisa took us to Villa Finnature, the nerve centre of our partners in Finland. Jari and Kaisa have put in an extraordinary amount of effort into creating accommodation and a network of thoughtfully designed, comfortable hides for photographing Finland's iconic wildlife.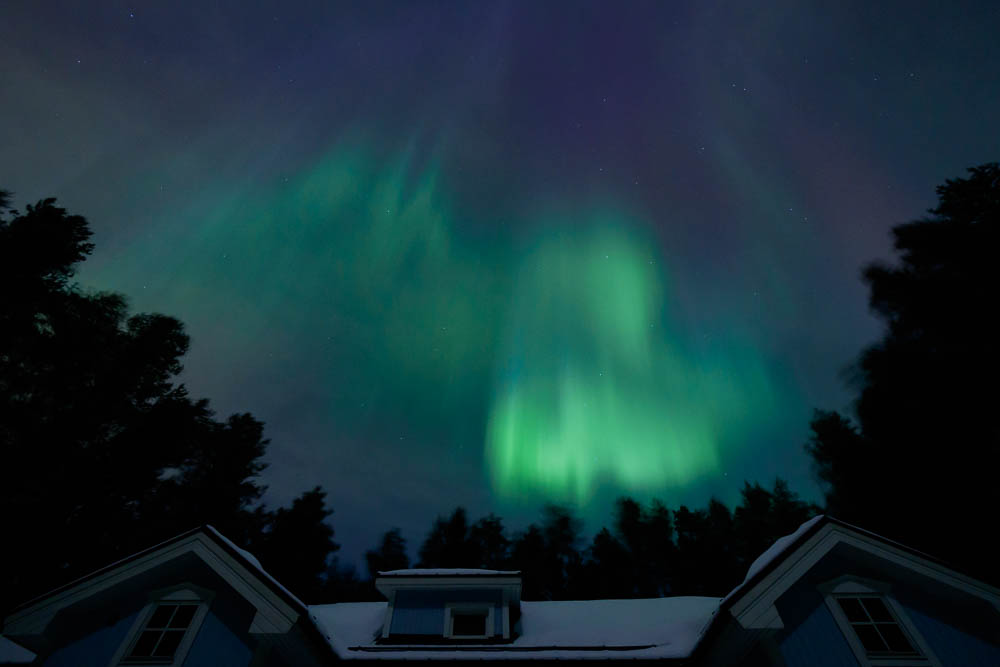 Villa Finnature on our first night, with aurora borealis behind
I'll not narrate the minutiae of our time in Finland, but instead exceptional highlights and pictures that would not be possible anywhere else but the Arctic.
The morning journey to the Eagles hide was a highlight: in urban areas, there were no familiar joggers, but cross-country skiers, out for their morning exercise on frozen rivers; in rural areas, driving on frozen roads, the sun rising over the frozen landscape. With such a low population density, meeting another vehicle was the exception.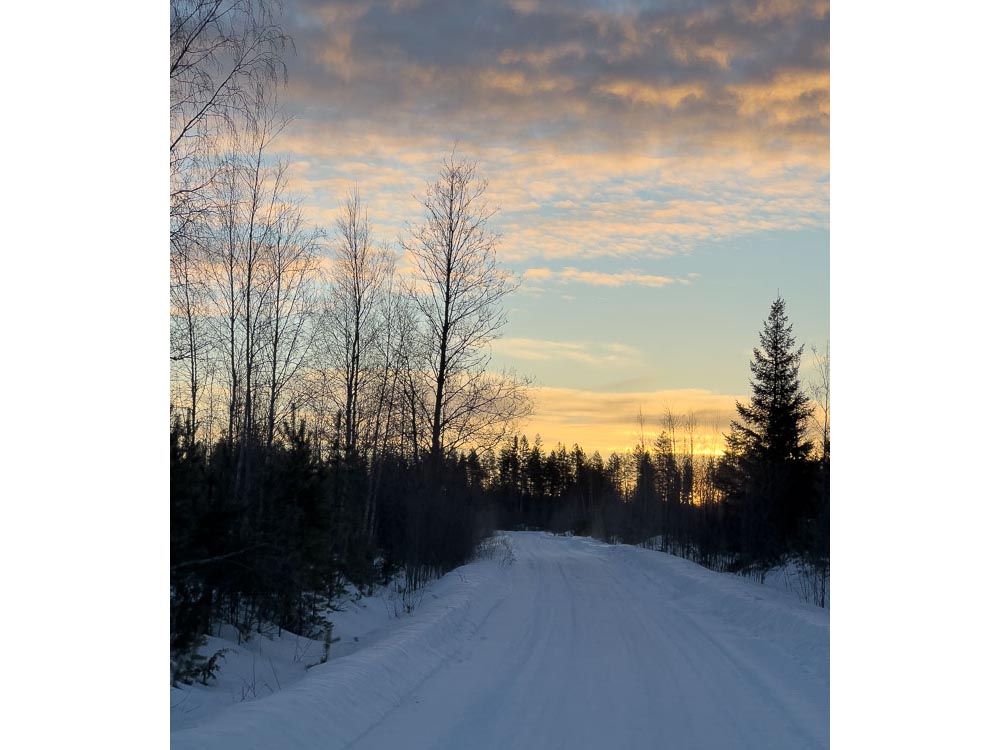 Frozen road to the Eagle hide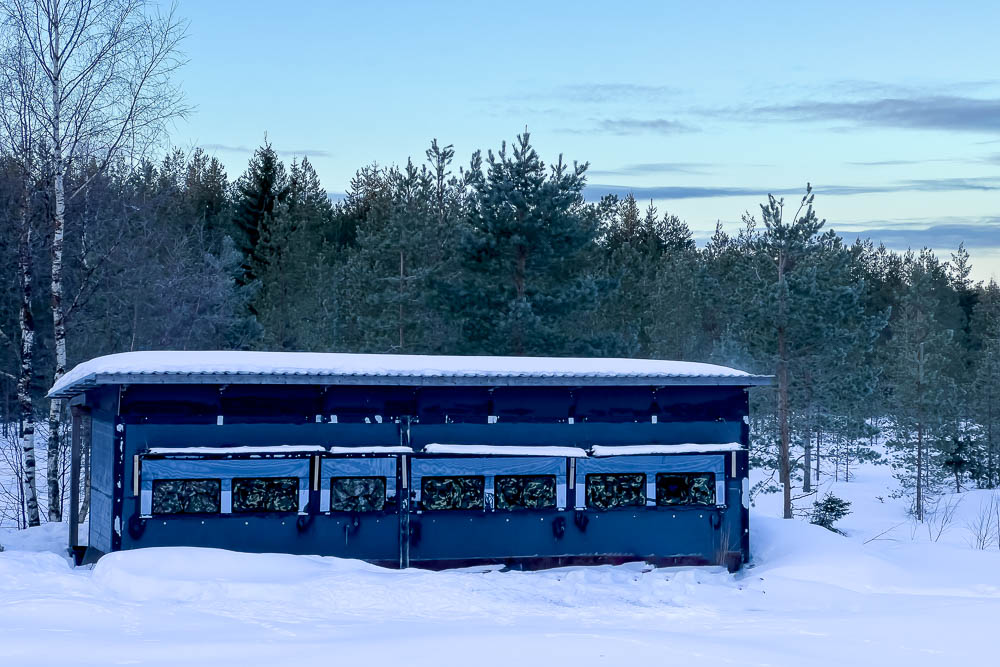 The Eagle hide on the edge of the frozen forest
Arriving at the Golden Eagle hide in the middle of a frozen forest, the silence palpable, broken by the distinctive call of a Black Woodpecker obligingly flying to a nearby Birch, visible once we settled in the hide.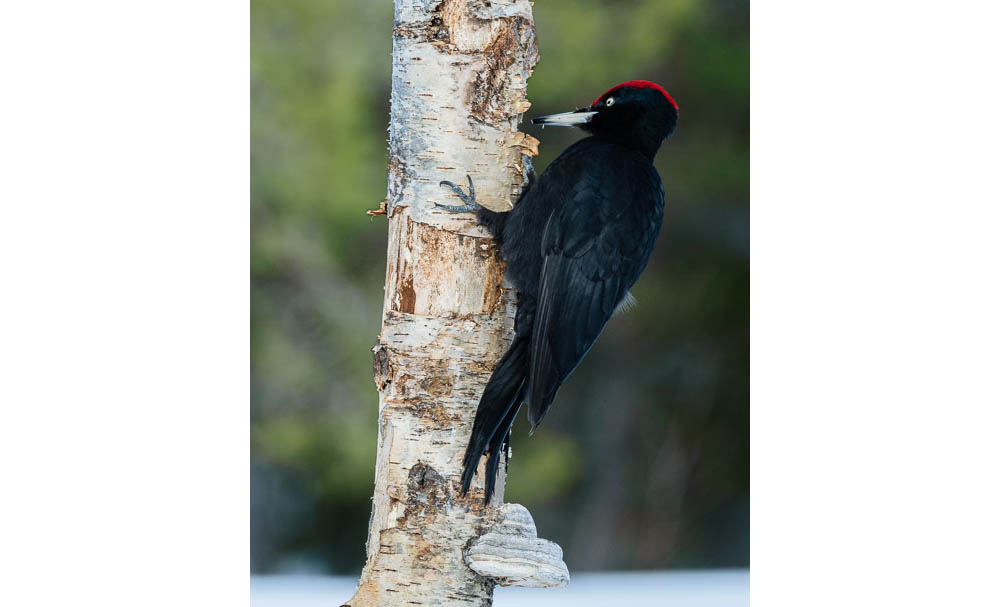 Black woodpecker
Eagles have presence all of their own: silence descended in the landscape, smaller birds disappeared, Jays and Corvids hid in trees. The arrival was frequently dramatic, the male sweeping in; flying low across the open ground, subsequently calling loudly, summoning his mate to available food.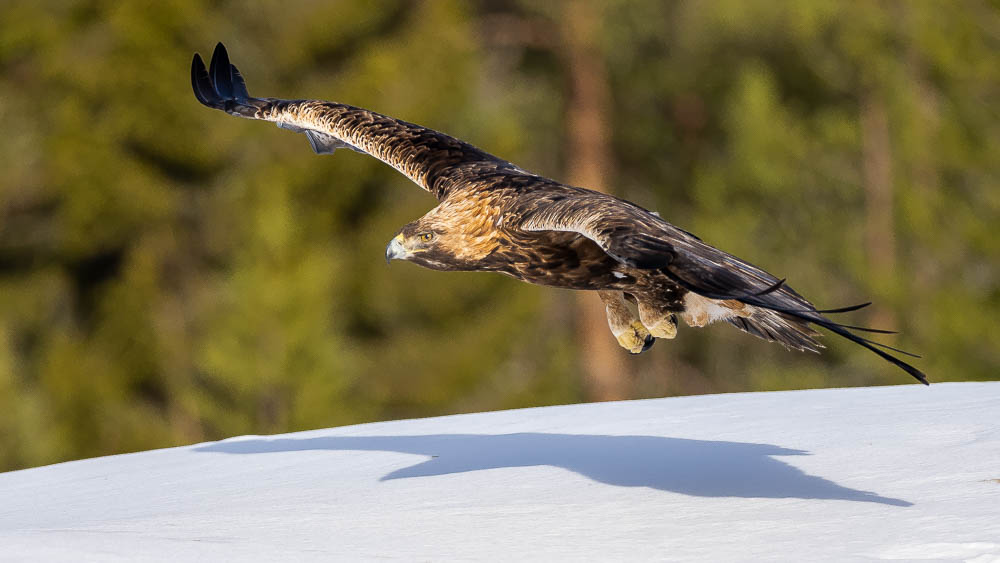 Eagles are uniquely aware; they have been persecuted by man since time began. In the hide, total silence was essential; movement of lenses had to be slow, kept to the absolute minimum to prevent spooking the birds. Watching their eyes, sensing their alertness was mesmerising. Time passed very fast.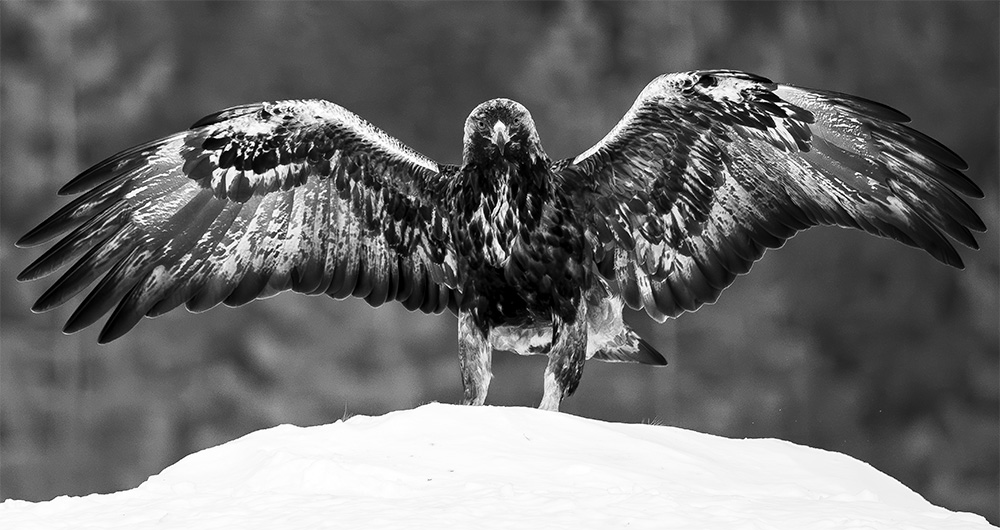 Perhaps my favourite moment of our week was the first sight of the enormous Great Grey Owl. With the illusive appearance of a large soft toy, the lethal killing power was quickly demonstrated when a large vole was hunted in thigh-deep snow, dispatched mercilessly in front of us.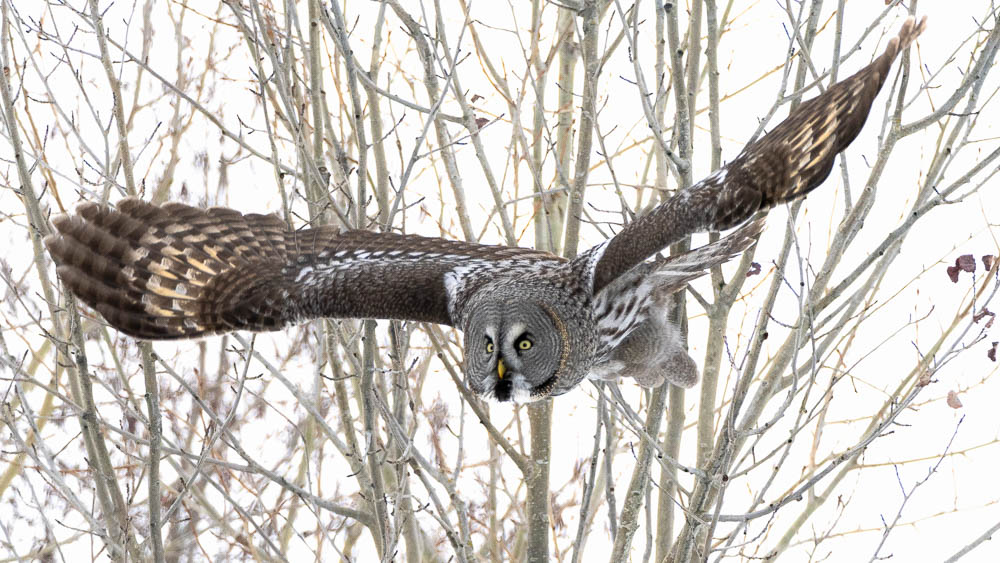 Great Grey Owl swooping silently for the kill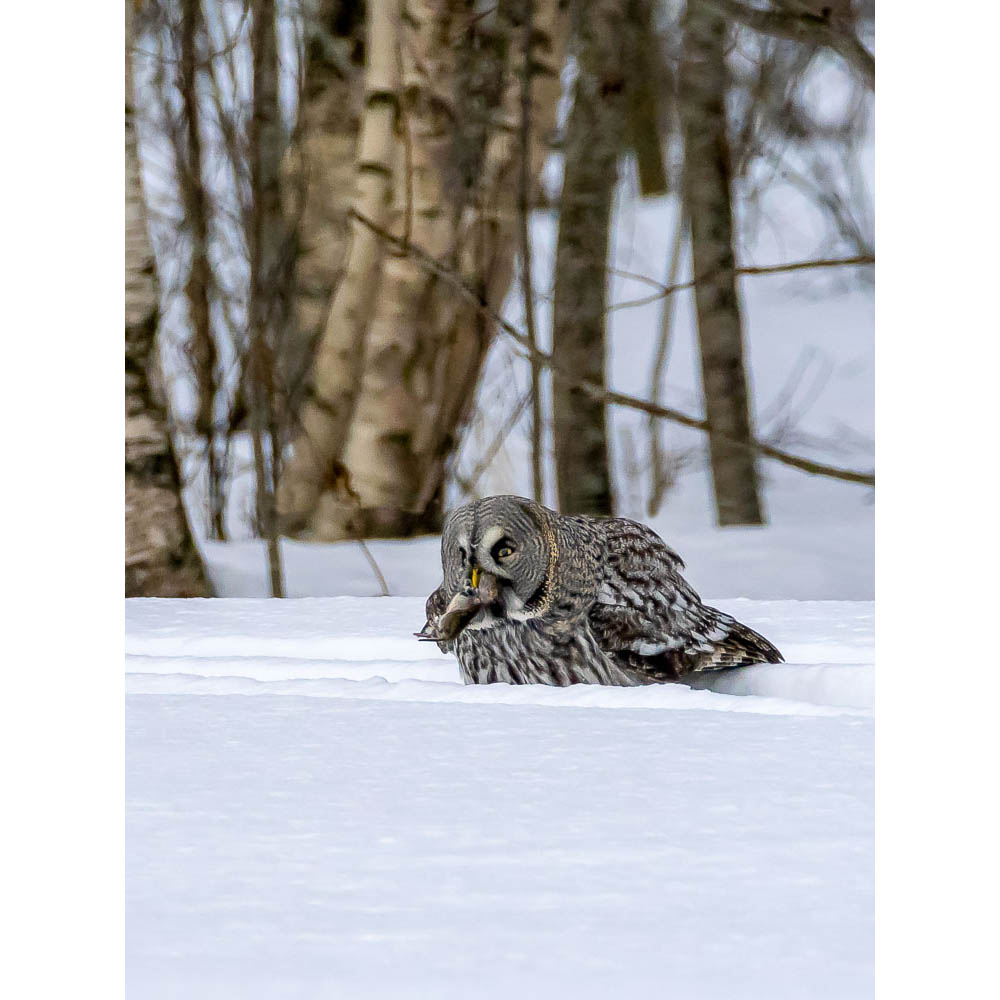 Great Grey Owl with unfortunate vole
Each evening, we returned to Villa Finnature; our comfortable accommodation for the holiday. A traditional house in the forest, modified to provide six generous bedrooms, a traditional sauna and plenty of comfortable common space for lounging and looking at pictures. After dinner we sat talking with Jari and Kaisa, comparing pictures, learning from each other's very different experiences.
I have been fortunate to travel widely as a photographer, Finland was perhaps the most special of all those adventures.
We still have a few places for this holiday in February 2024 - More INFO